The problems of the modern family are to a large extent related to the conflicting nature of contemporary culture which is, complex, heterogeneous, transitional, and rapidly moving.

Sisters of the Holy Cross, through their family apostolate promote a human approach to faith formation, by visiting families irrespective of caste or creed, knowing their concrete life situations and helping them to live their faith with perseverance even in great difficulties of life.
Family is a community and a place that welcomes life and the school of humanity, where future spouses are best formed to become responsible parents.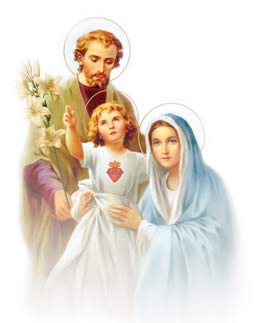 Objectives of Family Apostolate
1. To alleviate poverty, provide financial support and assistance to needy individuals and families.
2. To develop and implement similar outreach programs in the remote villages.
3. To develop and implement educational programs by providing occupational training.
4. To impart the Gospel values of holistic living.
5. To empower the couples to face the challenges and problems of family life.